Intelligent Protection International Limited - Providing over a decade of security and protection for our global clients!
Executive Protection Services in Haiti
"We provide personal Security Solutions and confidence for visitors to Haiti"
Intelligent Protection

›

Executive Protection Services

›

Caribbean islands

›

Executive Protection Services in Haiti
Security and Bodyguard Services for Haiti
Haiti is a former French colony that has endured years of dictatorship, political instability and environmental disasters, which resulted in Haiti becoming the poorest nation in the Americas. Due to its extreme poverty, crime rate is very high in Haiti and risks of kidnapping, assault, armed robbery, rape, and murder are common. The devastating earthquake in 2010 has impoverished the country and security has deteriorated, requiring foreign nationals who come to the country to have security escort during the entire length of their visit to ensure their safety.
Intelligent Protection International Limited provides its clients with Security and Bodyguard services in Haiti. Our clients in Haiti include Non-Government Organisations (NGO), business clients and private clients.
Personal Security for travellers in Haiti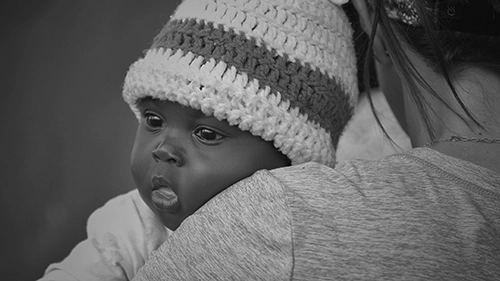 In the wake of the 2010 earthquake that left many children orphans, Haitian children are often adopted by western families. The adoption process will usually require adoptive parents to travel twice to Haiti to meet and bond with their future child and then finalise the adoption. But travel to Haiti is not without risk, the risk of kidnapping is prevalent and is on the rise with one case reported daily. In 2019, a French couple who just had arrived in Haiti and were about to adopt a child, were killed on their way from the airport to a hostel. It is believed that they could have been followed from the airport and reports say that they had not used security for their trip. Guaranteeing a discreet approach, we provide Close Protection services in Haiti to adoptive parents who come to adopt children.
When providing security in Haiti, our Close Protection officers will accompany our clients from their arrival in Haiti up until their departure from the airport, planning their every move and remaining alert to any suspicious behaviour so as to ensure a safe journey throughout their entire stay.
Safe Transportation in Haiti
Being the capital of Haiti, downtown of Port-au-Prince is particularly prone to criminal activities, and visitors should avoid slum areas of the city including Bel Air, Carrefour, Cité Soleil and Martissant, where crime is widespread, and gangs are operating. Demonstrations regularly take place and are often accompanied by road blockades that can turn deadly.
Part of mitigating risks for our clients also includes secure transportation. Haiti does have an issue with a poor standard of driving and this, plus the state of roads is a major factor in the high number of accidents. We advise our clients to utilise our own trained and vetted drivers who are experienced in driving in Haiti, where we can also assure the roadworthiness of the vehicles used.
All our drivers are trained in defensive driving and know the roads really well. Our on-the-ground team monitor local news for incidents and will avoid any areas that present a risk to visitors. When required, we can also supply armoured vehicles outfitted with ballistic protection that can be driven on all terrain and that are well-maintained.
Bodyguard Services in Haiti
Whatever your reason for visiting Haiti, we are able to provide a security solution, no matter the size of your party. We are happy to advise our clients on all aspects of travel risk and on cultural awareness.
Our Security and Bodyguard services cover the whole of Haiti and in particular the cities of Port-au-Prince, Cap-Haitien, Jacmel, Les Cayes and Petion-Ville. Wherever you require our services, we will be happy to assist and advise on Risk, Logistical and Security issues in Haiti.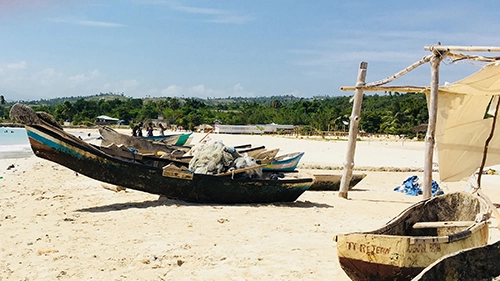 As part of all our Security and Bodyguards services in Haiti, we regularly review the threats and the ongoing situation for our clients. The backbone of this reviewing of risk is our own travel advisory service. For the latest advice for Haiti, see our page: Haiti Travel Advice.
In support of our clients in Haiti, we can supply the following services:
Multilingual Bodyguards

Chauffeur Services

24/7 Residential Security

Technical Security Solutions

Satellite tracking of vehicles

Medical Support
All of our Bodyguards in Haiti are former British or French military, all trained and vetted to a high standard and all trained in first aid and we have local support on the ground. Although French is one of Haiti's two official languages, only a minority of Haitian can speak French with Haitian Creole being more widely spoken across the country. In support of our international clientele, we are able to provide multilingual Bodyguards. Our local contacts on the ground speak both French and Haitian Creole, as well as English.
Security for NGOs in Haiti
Due to a fragile economic situation, Haiti strongly relies on foreign aid and work of international humanitarian agencies and NGOs conducted by employees and volunteers who live alongside Haitian. NGOs have duty of care towards their employees and so often call upon our security services in Haiti for the safety of their volunteers.
Security for companies in Haiti
Despite a challenging economic climate, the country does offer market opportunities including in the apparel sector with affordable labour and emerging sectors such as energy, agriculture and construction. But conducting business in Haiti requires careful planning and visits to the country to meet with potential partners. To facilitate your business operations in Haiti, we provide security to companies in Haiti that seek to conduct business in the country.
Should you be interested in instructing our Bodyguard services in Haiti, please contact either our New York office on +1-212-461-1950, our London office on +44 207 4566740, our office in Paris +33 1 82 888340 or in Geneva: +41 22 5017275 or via email info@intelligent-protection.com